Halfway to somewhere, In the stillness of my soul, There is a dream that comes in meThat says "Continue!"
Halfway naar ergens, In de stilte van mijn ziel, komt er een droom op in mij,Die zegt "Doe zo verder!"
Guiding you on your journey
 Do you experience a tension in yourself?  Do you aspire to a change and don't know how to go about it? Are you seeking to contribute meaningfully, to find purpose and harmony in your life?
Attending to your personal quest, I help you focus your energy, while you can practice being you.
Through intuitive listening, reflecting back, embodied exploration, imagination and co-generating possible outcomes and pathways, I act as a sounding board, a coach and a mentor.
I invite you to play, to experiment, to sort out stuff from your box, and to enjoy the process of becoming, starting from where you are.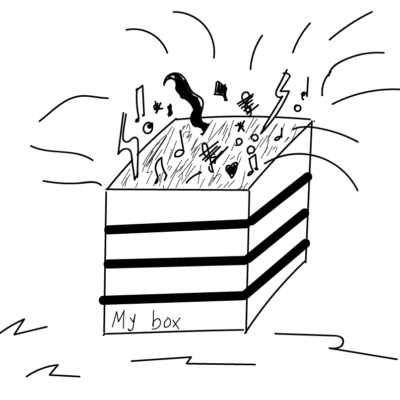 I use methods, processes and expertise derived mainly from the following body of knowledge and practices:
For individuals:
NLP (Neuro-Linguistic Programming)
Family Constellations
EFT (Emotional Freedom Technique)
Stress Release
Embodied psycho-mind therapy
Mindmapping
Creative Writing
You are not sure what it is all about or if I can help you?
Get in touch!  We'll have a first conversation by phone, entirely free,  and then you can choose what and when.
Coaching can be done via video-call, in English, French and Dutch.
This epub (in French) is full with tips and examples for leading a great life.
"The  fact that the act of creating sometimes became a rat race itself is something that I grasped during an enjoyable chat with the poet Dorothy Oger. (…) Her gentle reflection showed me how I was racing against time, how the glittering prize – to create a show, find funding, communicate –  had caused me to take to the racetrack. (…) Dorothy was even inspired by our discussion to write a poem. I still read it from time to time to remind me of the insights we had."
"With Dorothy I have had several of the most inspiring conversations ever."
Dankzij Dorothy heb ik de schakel ontdekt in mijn diepere zelf om meer zelfvertrouwen te krijgen.
"Dorothy is a wonderful and creative person.  She is vitally interested in others and in making the world a better place.  She is insightful and caring."
"Merci – ce texte est absolument magnifique.  Il a résonné au travers de toutes mes séances de coaching cette semaine."
"Through Dorothy's poems I can feel the support and inspiration to take risky steps in the world, both the inner and outer worlds, and hold the knowledge that I do this for my sake and the sake of the whole world.  Dorothy has a special gift for uniting the reader and writer across time and culture to the human experience we share."