Competencies at the heart of the Management Team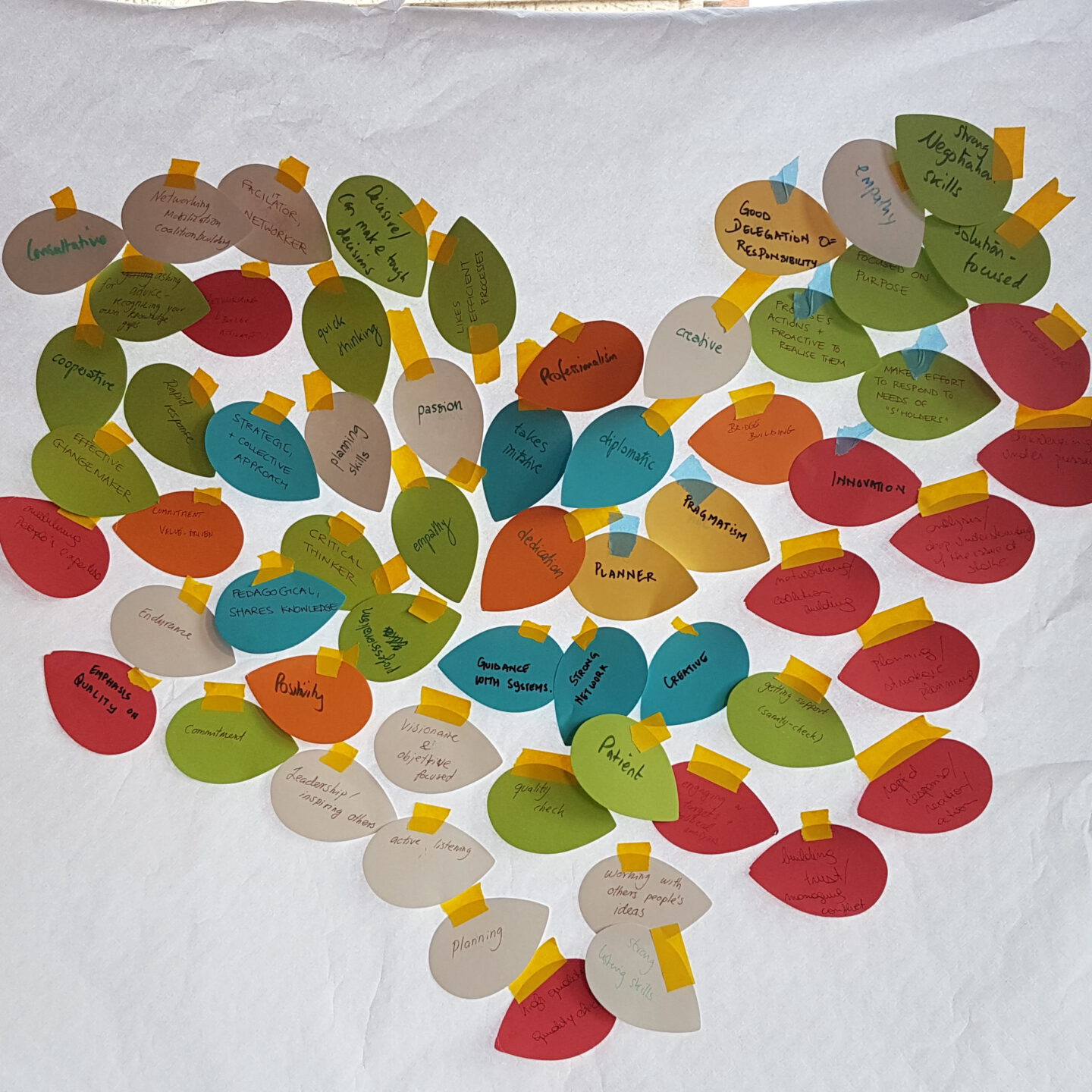 At the Management Team Retreat of this NGO, we identified quite a good number of competencies available in this multinational team of 7 people!
Listening to each other's personal success stories and identifying key strengths deployed in these stories is a great way to start any workshop on a positive and inspiring note.
The participants spontaneously harvested the results of their 1:1 interviews in the shape of a heart.