Free the Humans – Amnesty International Belgium
With my colleague Stien Michiels, we had the privilege of participating to the event organised by Amnesty International Belgium for its directors, staff, members and volunteers.  We were asked to observe, to listen and to reflect back through poems in French and Dutch.  From the year 2015 in images, to the bilingual exchanges between participants, and last but not least, the hard and moving testimonial of Pierre Claver Mbonimpa, from Burundi, there was a lot to take in and process.  We both read our poems at the end of the day and received an amazing reaction.  The poems, coming right after the testimonial, enabled the emotions of the day to settle in.
Stien's beautiful poem can be found here: Conversatie met een standbeeld.
Avec ma collègue Stien Michiels, j'ai eu l'immense privilège de participer à la journée organisée par Amnesty International en Belgique, sections francophones et néerlandophones, pour y apporter notre collaboration poétique.  L'année 2015 en images, les groupes de travail sur l'échange de bonnes pratiques ou des initiatives nationales réussies, ainsi que le témoignage dur et émouvant de Pierre Claver Mbonimpa, un défenseur des droits humains du Burundi, nous ont émues.    Antoine Demoulin, peintre voyageur, était sur place aussi et nous a donné deux dessins.  Nos poèmes ont reçu un bel accueil en conclusion de la journée.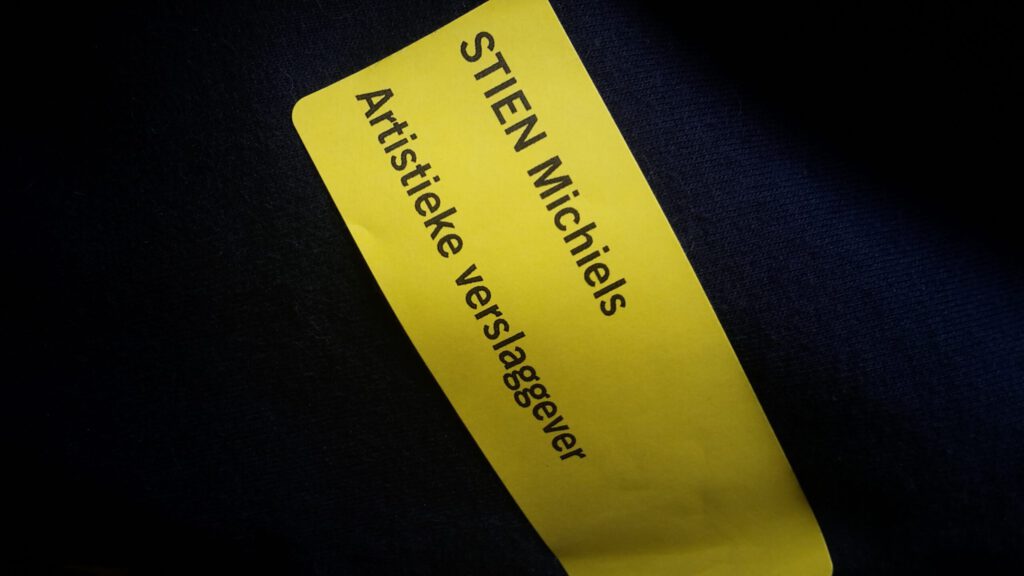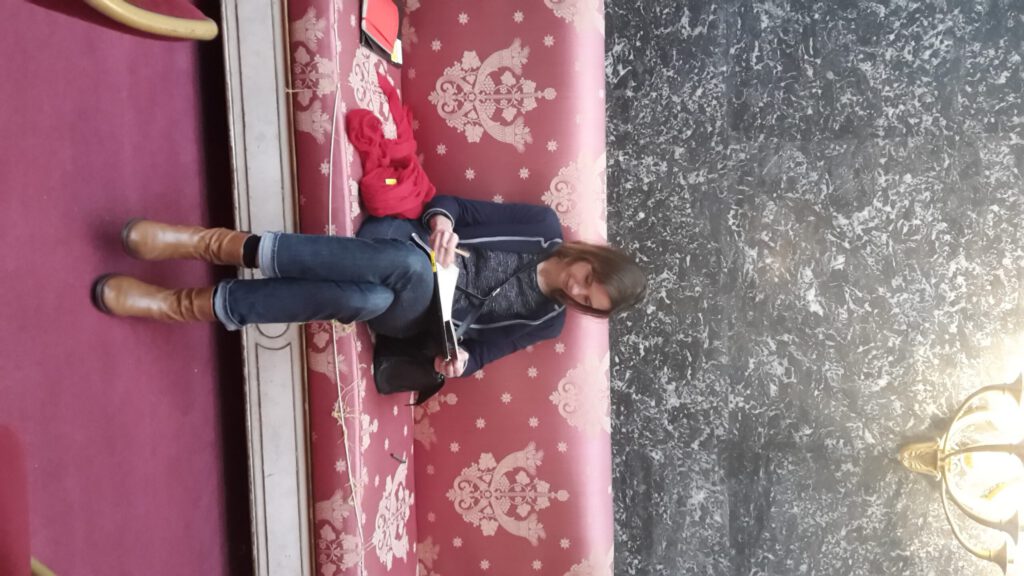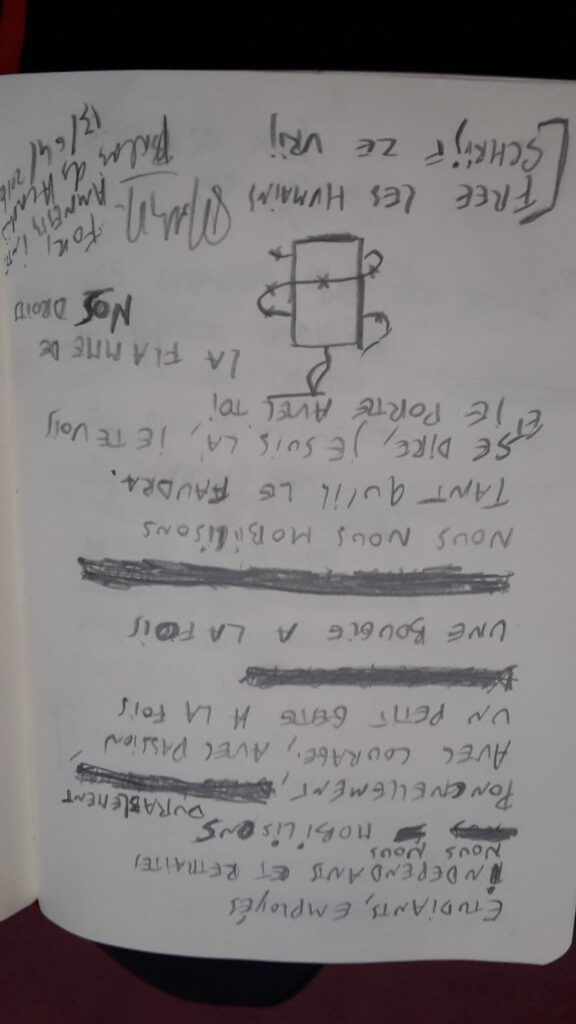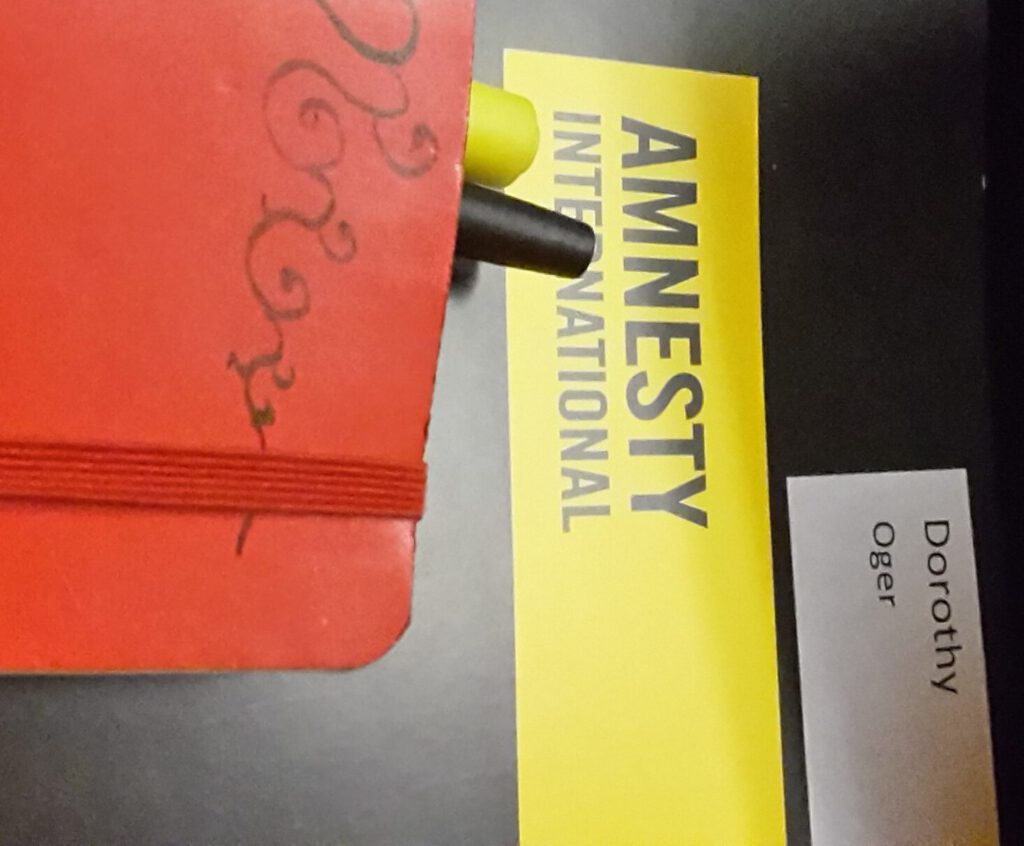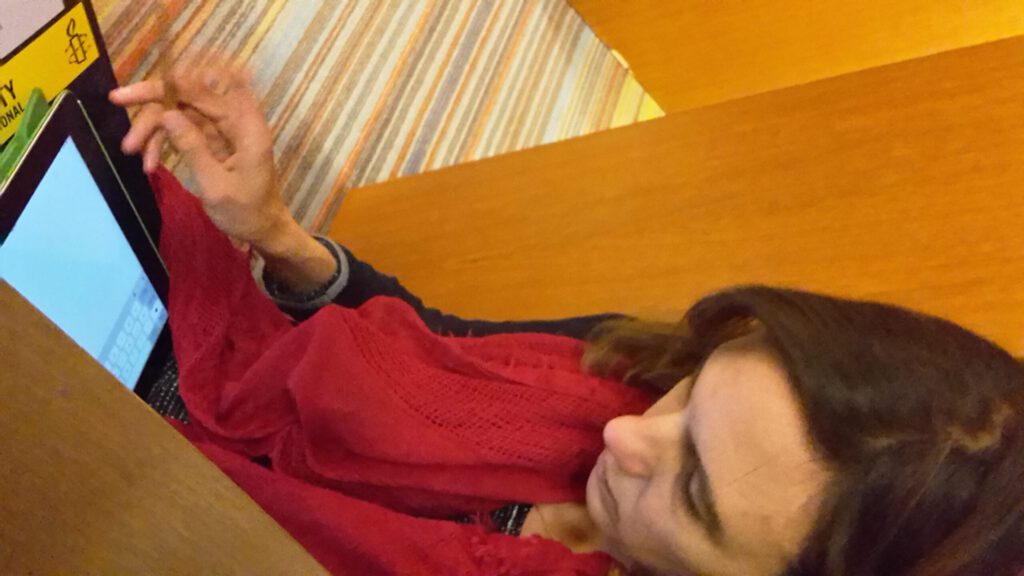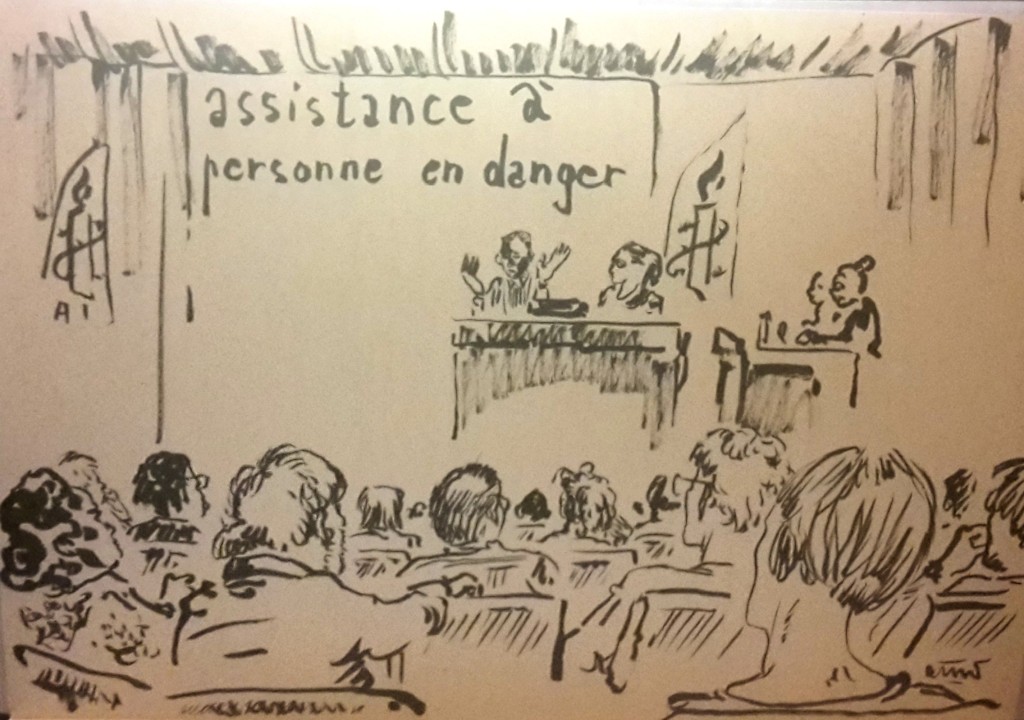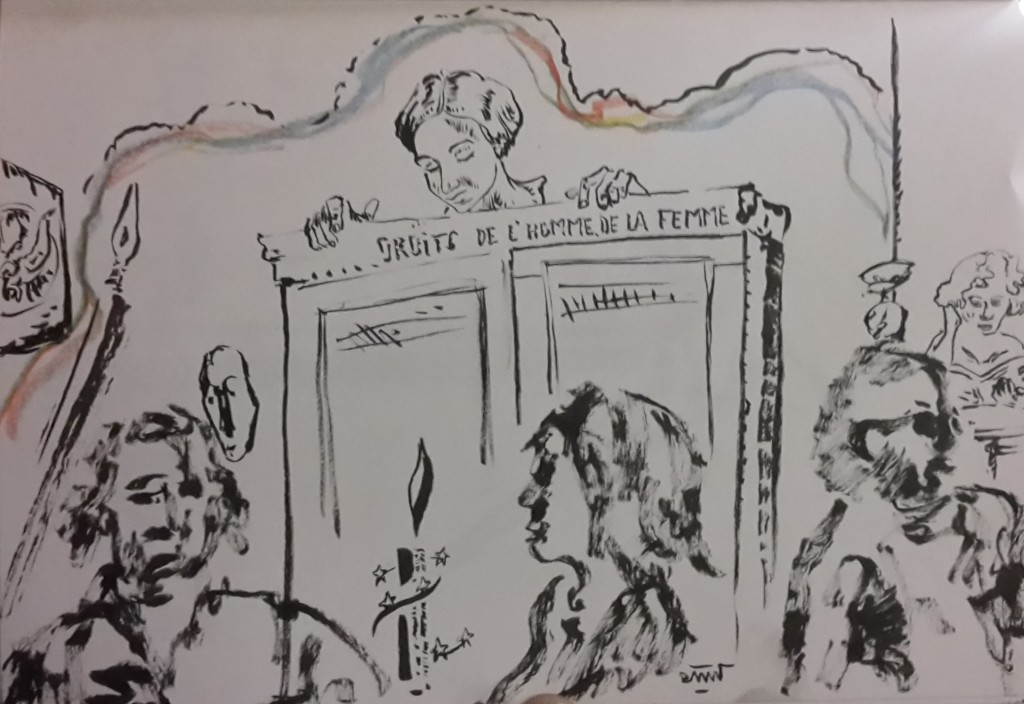 Free the Humans
Free the humans
Schrijf ze vrij.
Een per één,
Actie bij actie,
Brief nà brief,
In jouw ogen kijken,
En met zekerheid weten,
Op de vlam van onze rechten,
Blijven we waken.
Free les humains
Schrijf ze vrij.
Un petit geste
Répété mille fois
Multiplié sans cesse.
Visiter les ambassades
Sensibiliser les jeunes
Signer des pétitions
Se regarder droits dans les yeux
Et dire à un individu en danger
Je te vois, je suis là
Je porte avec toi
La flamme de tes droits.
Free the Humans
Schrijf ze vrij
Etudiants, employés
Dirigeants et retraités
Tous nous nous mobilisons
Ponctuellement, durablement
Avec courage, avec passion
Un petit geste à la fois.
Une bougie à la fois
Nous nous mobilisons
Tant qu'il le faudra
Se dire je suis là, je te vois
Et je porte avec toi
La flamme de nos droits
Free les humains
Schrijf ze vrij.
Au départ, nous dit-il,
Ma voix chantait la liberté
Elle dénonçait les crimes,
Les injustices, les bastonnades.
C'est devenu un obstacle
A éliminer à coups de balles
Merci de m'avoir vu
D'avoir envoyé des lettres,
De m'avoir soutenu,
De tous ces petits gestes,
De continuer coûte que coûte
A porter avec moi
La flamme de nos droits.
Free les humains
Schrijf ze vrij.
Dorothy Oger
Bruxelles, Palais des Académies,
Le 16 avril 2016