Women Worldwide Active Festival – January 22nd, 2016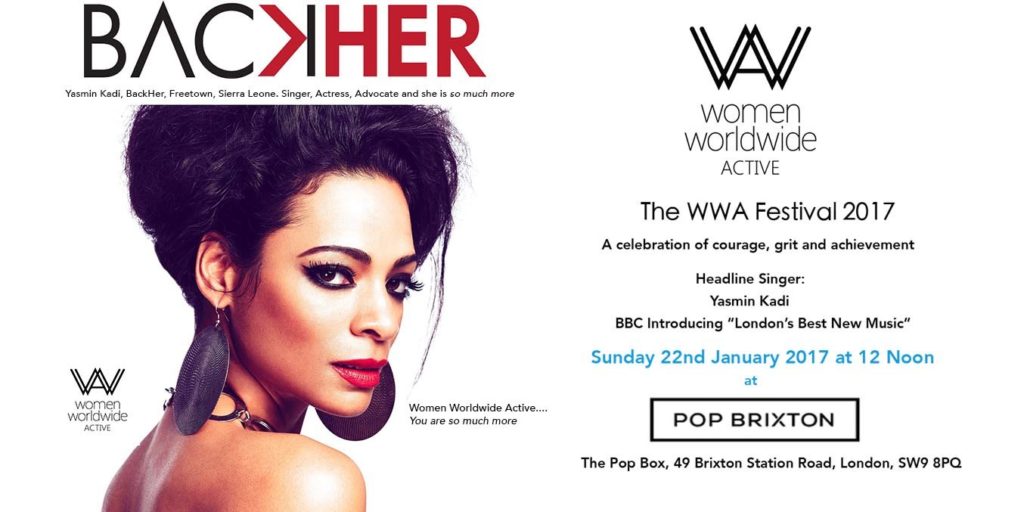 Every day, Women Worldwide Active stands for fairness, courage and community.  They are willing to rise in 2017 and that is why I am a BackHer, with poems and a lot of love.
Yasmin Kadi will be the headline artist for the WWA Festival on January 22nd at POP Brixton, London, UK, with other artists and contributors : Riyaad Sayed, Dan Defeo ft Kate B, WWA Next Gen, and Kavitha Chahel.  The event is free but you need to register here.
I will be saying the poem "For Love", a message of hope and resilience, written in the aftermath of terrorism and translated into 60 languages.