I am not Broken – Poetry Workshop
July 23, 2021 @ 4:30 pm

-

9:30 pm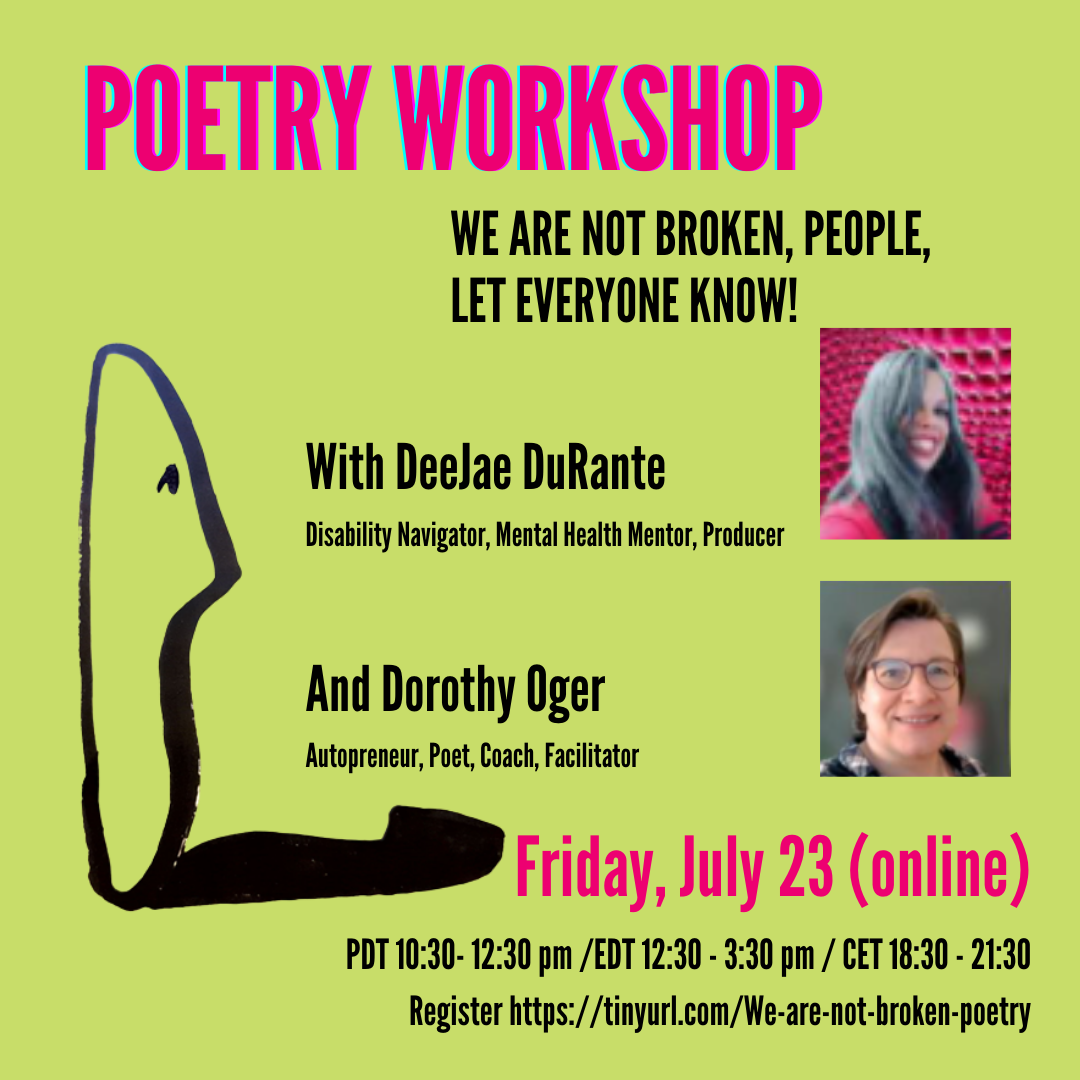 What is it like to be you? How do you live with your In-visible disability? What makes it difficult to be you? What makes us powerful? How can we be more welcoming for ourselves and for others?
We will be exploring these questions together during the workshop with loving support from DeeJae Durante (Disability Navigator & Mental Health Mentor), and then Dorothy will guide you into writing at least one short poem that reflects what will have emerged from the conversation for you.  Register here.
New to poetry or not, you are invited to explore that special bond between humans and life through deep listening, imagination, sensations and words.
Writing poetry is a universal creative process that you can learn or RE-learn with us.
Like the bat's echolocation system, poetry helps us shape our understanding of reality. Poems can contribute to navigating complex situations. Just like intuition, emotions, and the sense of harmony can guide us through difficult times. 
It is time to release the poet in you, perhaps transform curses into blessings.