Did you give a fish today?
To give a fish to someone is to :
thank them for something they have done or a behaviour they have had;
acknowledge who they are and nourish the relationship you have together.
I was first introduced to this notion by Robert Dilts and Judith DeLozier at the NLP University in Santa Cruz, California.
The story comes from Gregory Bateson when he was observing a porpoise and its trainer in Hawaii.  Bateson encouraged the trainer to play with the porpoise and reward (fish) her when she would perform a new trick.
There was initial confusion as the porpoise had to figure out what the trainer was attempting to communicate.
And the trainer had to provide encouragement and rewards (fish) just to maintain the relationship.
Eventually the porpoise learned to break through the double bind, using creativity.  The result was four new "tricks" never before observed with this species in captivity.
How to apply to your every day life?
Get into the habit of looking for positive things about people around you;
Write them a "thank you" note in which you briefly explain what you thank them for (it does not have to be more than one or two short sentences);
Make sure to also write thank you's that maintain and develop your relationship with them;
Repeat often.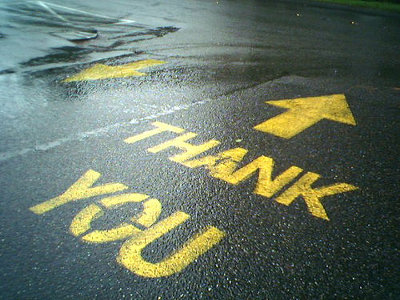 I have practiced this in various contexts, with various people and with great effects:
It is wonderful to receive a "fish"!;
You can keep the notes you got and re-read them when you are feeling down or need some encouragement;
It is wonderful to give a "fish"!
You get to understand people better and your relationship with them improves;
You start paying attention to positive things;
This improves your morale;
Collaboration with others improve.