Writing Dates — Rendez-vous pour écrire
October 1 @ 2:00 pm

-

5:00 pm

EUR50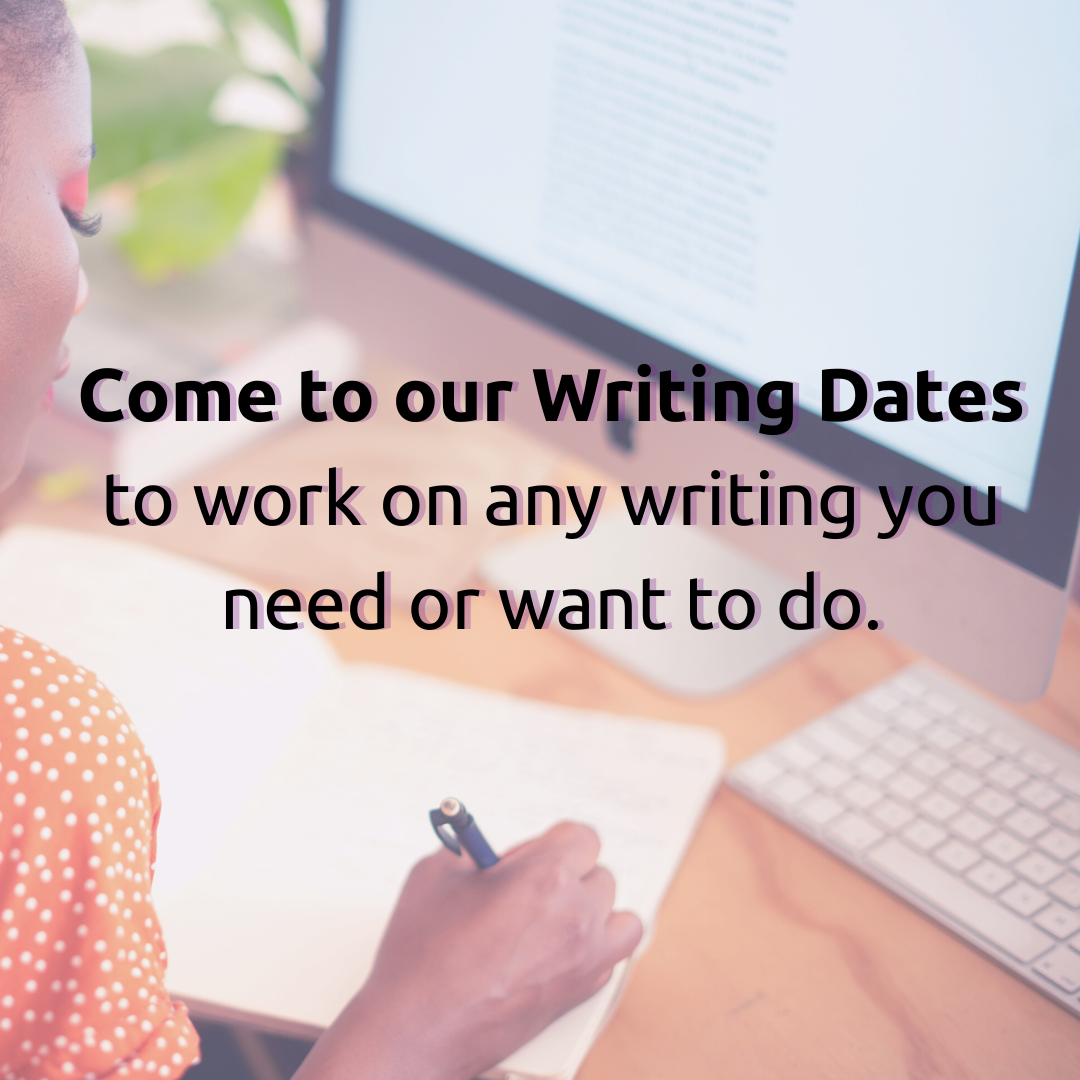 Increase your writing productivity and come on a writing date!
(Voir ci-dessous invitation en français)
Whether a professional document, a blog article, or a literary text, setting time aside for focused writing is often where our best intentions fail.
With my experience in productivity and in writing (all kinds of documents), I will facilitate your writing time. Sharing this time with a small group of people will provide extra motivation and energy.
You will work on your own material. We will share our objectives for the session and at the end of writing, we will relate our experience, as well as our obstacles and tips for overcoming those. I will be available for personal support during the session.
The event takes place on-line via zoom.  The facilitation will be in English and/or French. You can write in any language you like 🙂
So join us on-line for one or several writing sessions, produce !, and learn from the experience.
Dorothy Oger
Follow me on Facebook and on Linkedin
Prenez rendez-vous pour écrire et augmentez votre production!
Qu'il s'agisse d'un document professionel, d'un article de blog ou d'un texte littéraire, l'obstacle le plus grand à notre productivité est souvent de ne pas dédier du temps pour cela.
Prenez donc rendez-vous pour écrire!  Je vous accompagnerai, à la fois dans la gestion du temps d'écriture et mettant à votre service mon expérience en productivité et en rédaction/écriture.  En partageant ce moment avec d'autres votre énergie et motivation s'en trouveront découplées.
Vous travaillerez sur vos propres contenus et textes.  Chacun.e exprimera son objectif spécifique de la session d'écriture.  Nous partagerons notre expérience, les obstacles ainsi que nos conseils pour les dépasser.  Je serai disponible pour un soutien personnalisé durant ce rendez-vous.
Le rendez-vous est en ligne via zoom – vous aurez donc tout votre matériel sous la main!  Je vous accompagnerai en anglais/français et vous pouvez écrire dans n'importe quelle langue 🙂
Rejoignez-nous en ligne pour une ou plusieurs rendez-vous d'écriture, produisez!, et apprenez de cette expérience.