Poetry for Leaders, Bold Dreamers and Intrapreneurs
April 3, 2021 @ 10:00 am

-

1:00 pm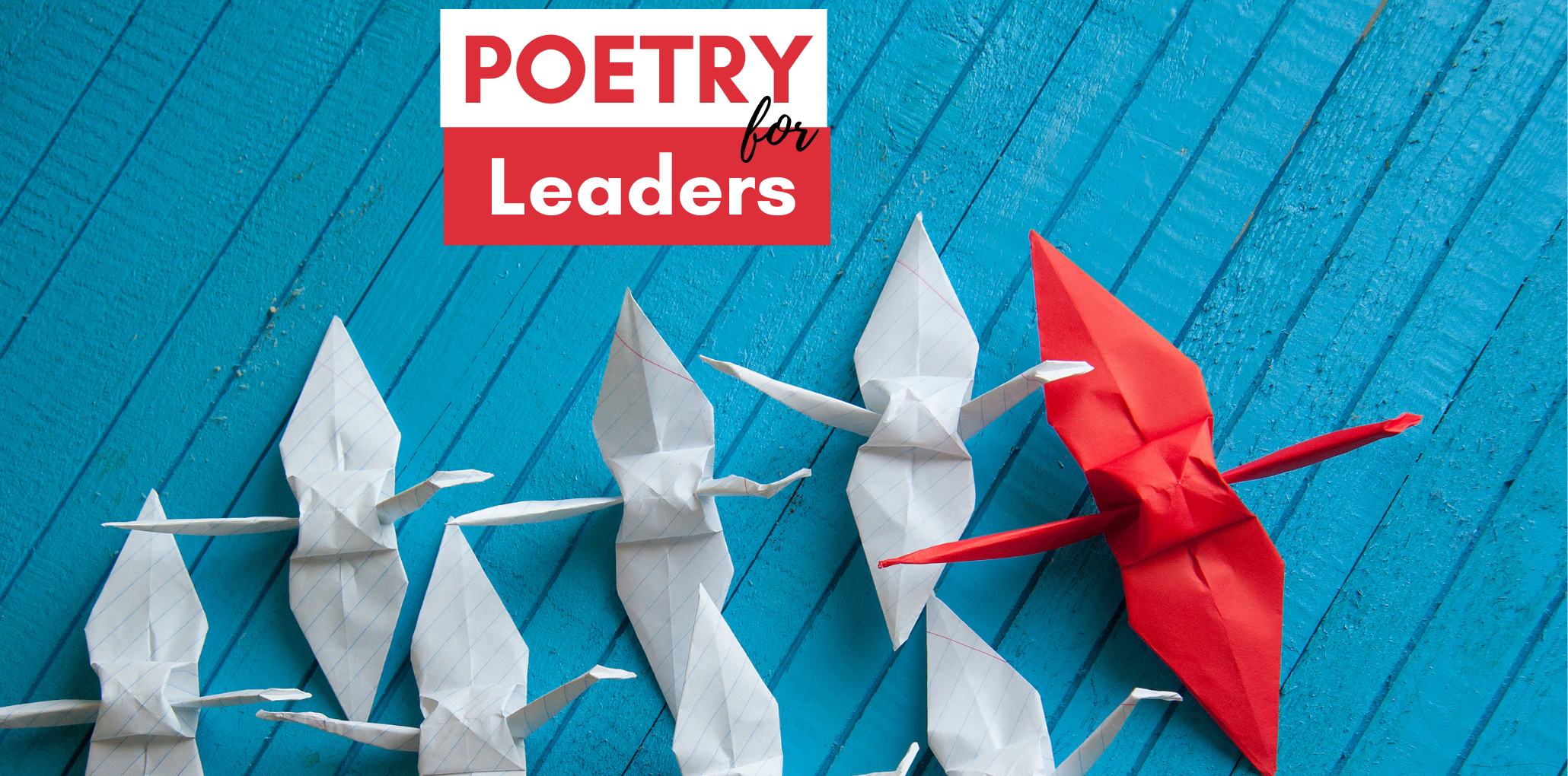 Discover the power of writing poetry in the context of (self-)leadership through meaningful conversation and a simple creation process.
Hi, I am on a mission to bring leaders to poetry. To heal leaders through poetry.
I started writing poetry, as a child, in 1976. With over 20 years as a coach, trainer, and facilitator, I have experimented with poetry as a tool for (self-)leadership and change.
Poetry develops our leadership skills of empathy, conciseness, expressiveness, and vision. It demands deep listening, vulnerability, and bravery.
You, too, can develop YOUR power as a poet. You can learn or RE-learn this universal creative process.
You can write. You have life experiences. You feel emotions. You have values and opinions. You understand imagery, and you have a sense of what is beautiful. You have something to express. You have something to share.
Poetry can become your tool, your journalling ritual, your way to settle and transform experiences. Your poems can inspire others. You can help create a safe and honest environment where meaningful conversations and deep connections can take place.
You probably need the nudge, the permission, or space!
"For art establishes the basic human truth which must serve as the touchstone of our judgment." JF Kennedy, 1963.
Like the bat's echolocation system, poetry helps us shape our understanding of reality. Poems can contribute to navigating complex situations. Just like intuition, emotions, and the sense of harmony can guide us through difficult times.
I want to help you develop your skills as a poet so that you can bring poetry into your life, your meeting rooms, and gatherings.
The sessions are totally anonymous (no name, no face), so you can be yourself and practice the art of deep listening and poetry writing. 
It is time to release the poet in you.