Focus!
December 10, 2020 @ 1:30 pm

-

5:00 pm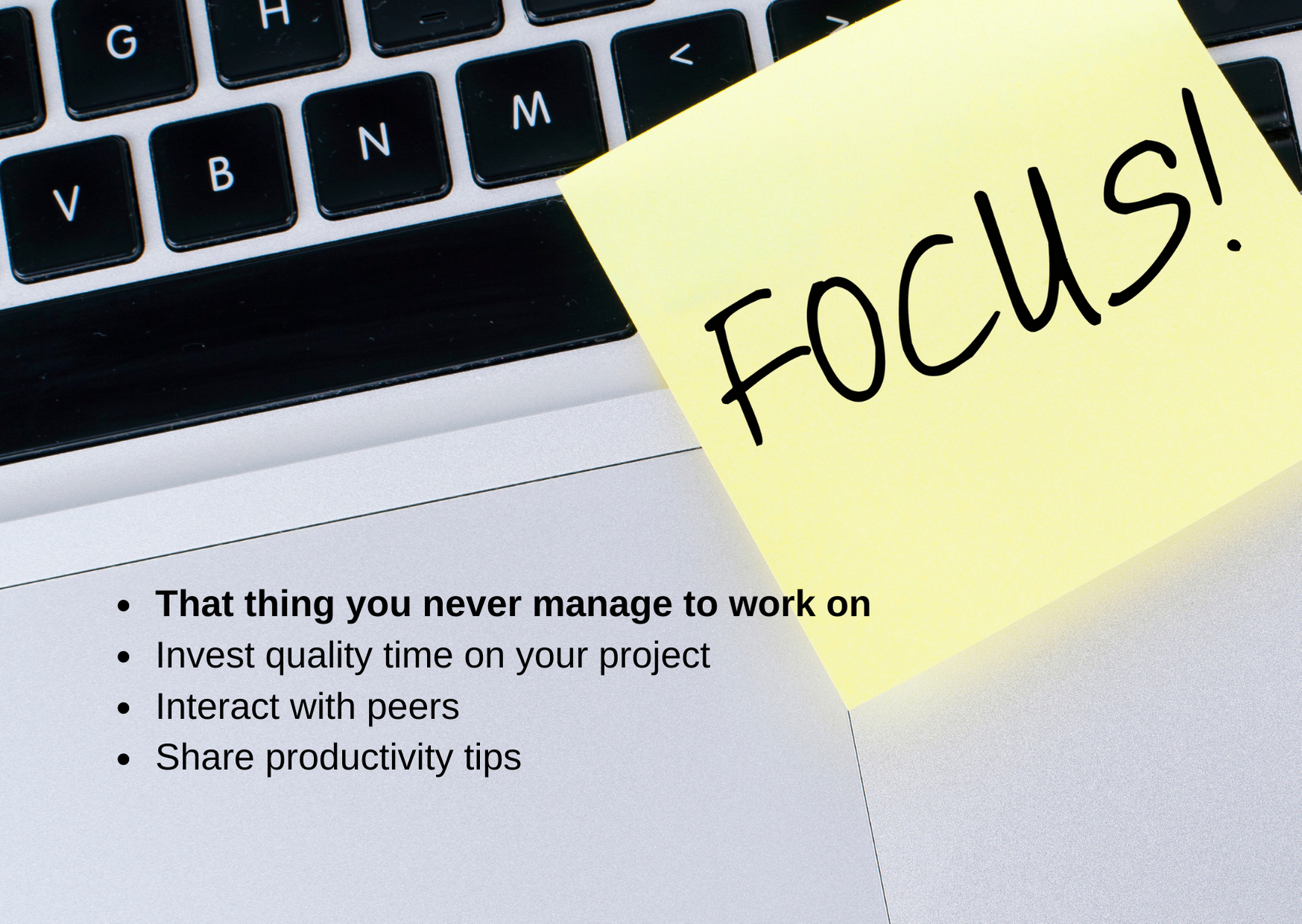 With these focus dates, you can spend quality time with the idea you never seem to find the time for, whether creative, strategic, academic, artistic, ….  You will interact with others who have a similar desire to develop an idea.  We will be sharing tips.  
The concept is inspired from my experience facilitating practice groups, from the concept of Hoffice, and from my experience as a trainer and coach in personal effectiveness.
First we set our work objective, what we would like to share and where we might need help.  Then we have a couple of work sessions of about 40 minutes each, we interact in between to review progress and help each other.  We finish it off nicely with a concluding round, progress review, productivity tips and other useful insights or reference.
I host and facilitate the process. I am available for individual support during the session. 
Individual support outside the sessions can be arranged too.  You can participate in one or several sessions.
It will be productive in ways that you aren't expecting!